I was contemplating cafe-visting today after school but decided I needed some alone time with a nice cup of coffee and lunch. So I forgo-ed breakfast and headed to Chye Seng Huat Hardware.
Slotted along a row of shops and located besides a christian bookshop, I nearly walked past CSHH before I took a second look at the sign and realized that was it. Adorned with almost nothing, simplicity is something I would describe the outside. If you didn't know the name, you'd definitely mistake this for yet another shophouse that could, perhaps, specialize in nuts and bolts. The entrance is right by the side of the actual entrance. I thought I was entering a dilapidated part of the 'shophouse' till I realized otherwise.
A very simple cafe, the aroma of coffee beans filled the air, accompanied by the buzzing of pockets of customers laughing over a good lunch. I settled for a seat by the corner of the shop. #foreveralone
Call me crazy, but I find it extremely therapeutic being alone sometimes. Sure, I love the company of close friends over good food. I love being in crowds at times and I sure as hell don't mind speaking in front of hundreds of people. But at the same time, I love being alone. I know Thboy hates eating alone because according to him, "It makes me feel like a loser" but I think a little otherwise. I wouldn't mind being in a cafe having a good latte and being immersed in one of my favorite author's books.
Cappuccino ($5.50)
I decided with the cappuccino. Simply because I'm not the biggest fan of coffee but I needed a perk-me-up. However latte art never fails to amaze me, probably because I know I'd make a hell of a mess if I were to ever be a barista.
I love my coffee sweet and milky, and this was, in my opinion, a little on the bitter side. I would have asked for more sugar and milk but I told myself I had better go easy on the sugar lest I die from diabetes. Nothing to shout about, but one of the better ones out there.
3/5
French Toasts with Banana and Strawberry Slices ($7.50)
I've been on a french toast frenzy the past 2 days. My taste buds were dying for something sweet and which reminded me of my childhood. I initially wanted to go for a smoked salmon sandwich but when the lady asked what I wanted my mouth immediately blurted out "French Toasts with Banana and Strawberry Slices please" with a huge smile on my face.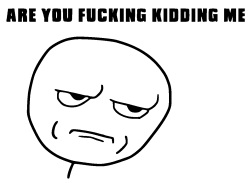 Idiot.
But when it arrived, my eyes literally popped. For $7.50, the portion was huge! I didn't expect much. In fact, I was expecting 2 thinly sliced pieces of bread with slices of banana and strawberry stuffed at the side of the plate drizzled with maple syrup. Instead I was served 2 huge, thick slices of bread (Sliced into 4) with banana and strawberries occupying the entire plate and a side of maple syrup drizzled to your liking.
The egg batter could have been sweeter though. It was a tad bit bland for my liking and I only have the maple syrup to thank. But how wrong can you go with French Toast? Thumbs up for the generous portion though.
4/5
Will I visit CSHH again? Definitely. I would love to try their sandwiches and pastries and spend a little more time people watching and sipping on hot chocolate. But for now, it's time to hit the books.
Chye Seng Huat Hardware Coffee Bar
150 Tyrwhitt Road, Singapore
6396 0609
Opening Hours
Tue – Thu: 9am – 7pm
Fri – Sun: 9am – 10pm
xoxo,
Thehungryunicorn